Embassy Suites BWI
Perfectly Situated in Maryland's fastest-growing business center, Embassy Suites Hotel Baltimore at BWI Airport offers the discriminating traveler comfort and first-class service. Incomparable service is the hallmark of Embassy Suites. Guests enjoy a complimentary Manager's reception for two hours each evening, and full cooked-to-order breakfast every morning. Cont.
Sleep Inn & Suites Airport
The Sleep Inn & Suites B.W.I. Airport Complex comprises seven stories with deluxe sleeping rooms, including 34 luxurious suites. Seventeen suites include whirlpool bathrooms. Special amenities include the business center and exercise room. Cont.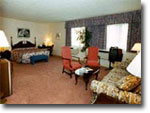 Comfort Inn Airport-Baltimore
We are a TEN time winner of Choice Hotels "Gold Award", and we are proud to hold the AAA three Diamond rating and Mobile Quality rating. The Comfort Inn B.W.I. Airport is annually listed in Lodging and Hospitality magazine's top 100 performers and is a recent winner of Choice Hotels "Inn of the Year". Cont.

Airport Shuttle To and from Baltimore International Airport and Baltimore Hotels
MORE HOTELS:
* Holiday Inn BALTIMORE-INT'L AIRPORT,MD
* Courtyard by Marriott Baltimore-BWI Airport
* ExtendedStay Baltimore BWI Arpt
* Homestead BWI Airport
* Wingate Inn - BWI Airport
* Candlewood Suites - Baltimore Airport
* Holiday Inn Express BALTIMORE - BWI AIRPORT WEST